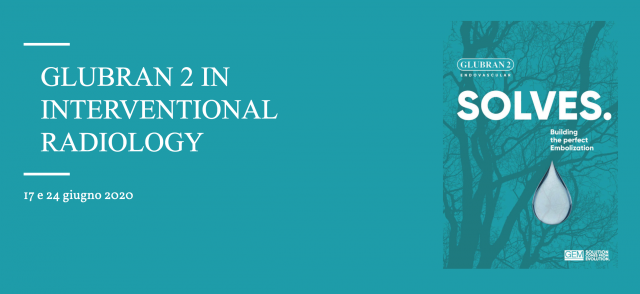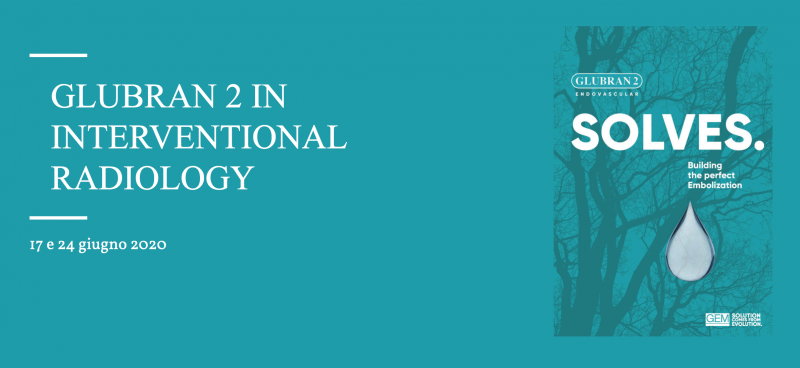 A huge audience success for the first part of the webinar on Glubran 2 in Interventional Radiology.
Did you lose it? don't worry you can see the webinar by the link below by registering to our website!
And remember the second part on the 24th of June from 16.30
Here the program:
16.30 Introduction – Dario Poretti e Vittorio Pedicini
16.35 Portal vein embolization – Felice D'antuono
16.50 TAE: Hepatocellular carcinoma – Vittorio Pedicini
17.05 AVMs – Ezio Lanza
17.25 Entero cutaneous fistulas – Riccardo Muglia
17.40 Varicocele – Felice D'Antuono
The webinar will be in English.
See you there!