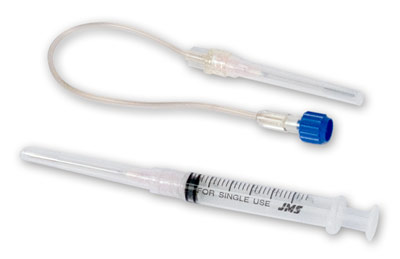 Disposable device, consisting of 2,5 ml syringe with luer connection to which it is connected a catheter with bevelled needle.
It allows to apply Glubran 2Surgical Glue drop by drop during open surgery.
The capillary section lumen catheter allows to control the application and to lay Glubran 2 Surgical Glue in a thin layer in laparoscopic surgery, whenever it is necessary to get haemostasis, adhesion, sealing and strengthen sutures.