Participation in PAIRS 2023 was extremely positive.
PAIRS is the largest Congress on Interventional and Endovascular Radiology in the Middle East and was held from 11 to 14 February in Dubai.
In addition to supporting the event as Silver Sponsor GEM participated with his own booth and organized the workshop entitled "Glubran2 for endovascular use: indications and techniques. How to become glue confident."
The workshop, held by prof. Loffroy, has met with great public success and interest.
A very positive participation in PAIRS 2023 thanks also to our partners who accompanied us in this event. Thank you all!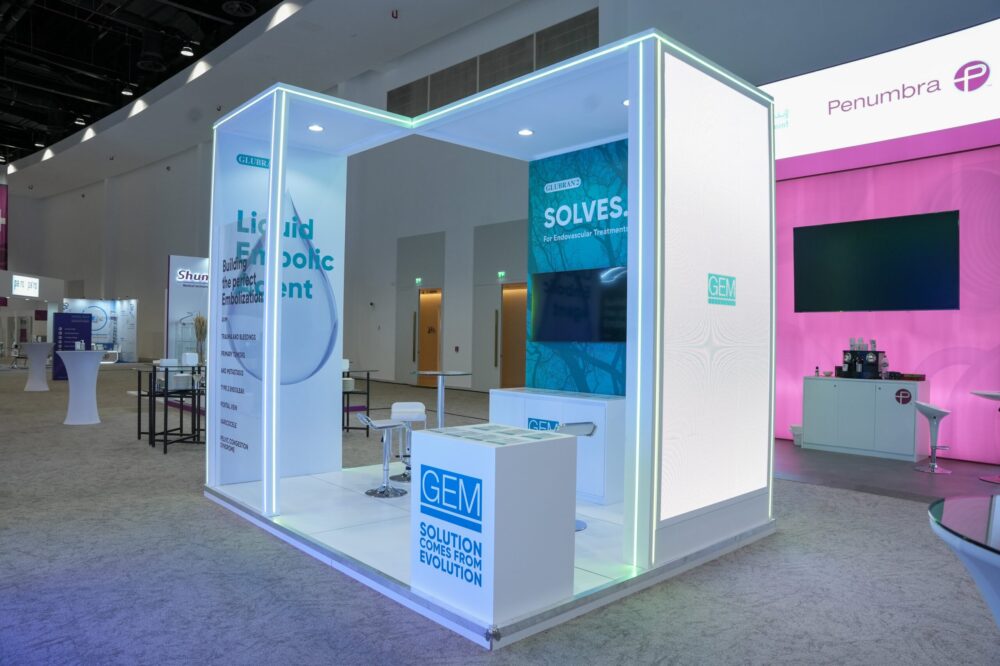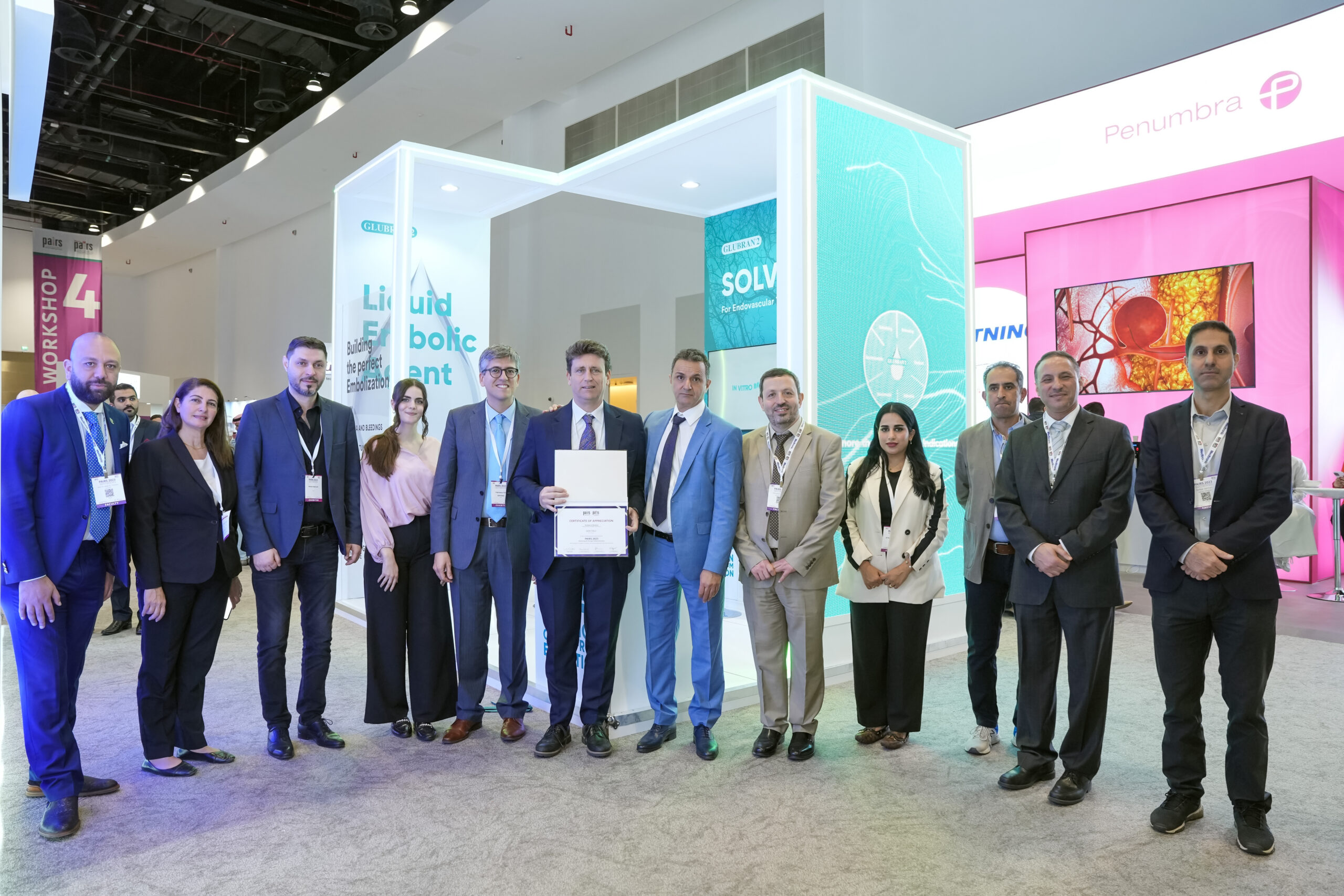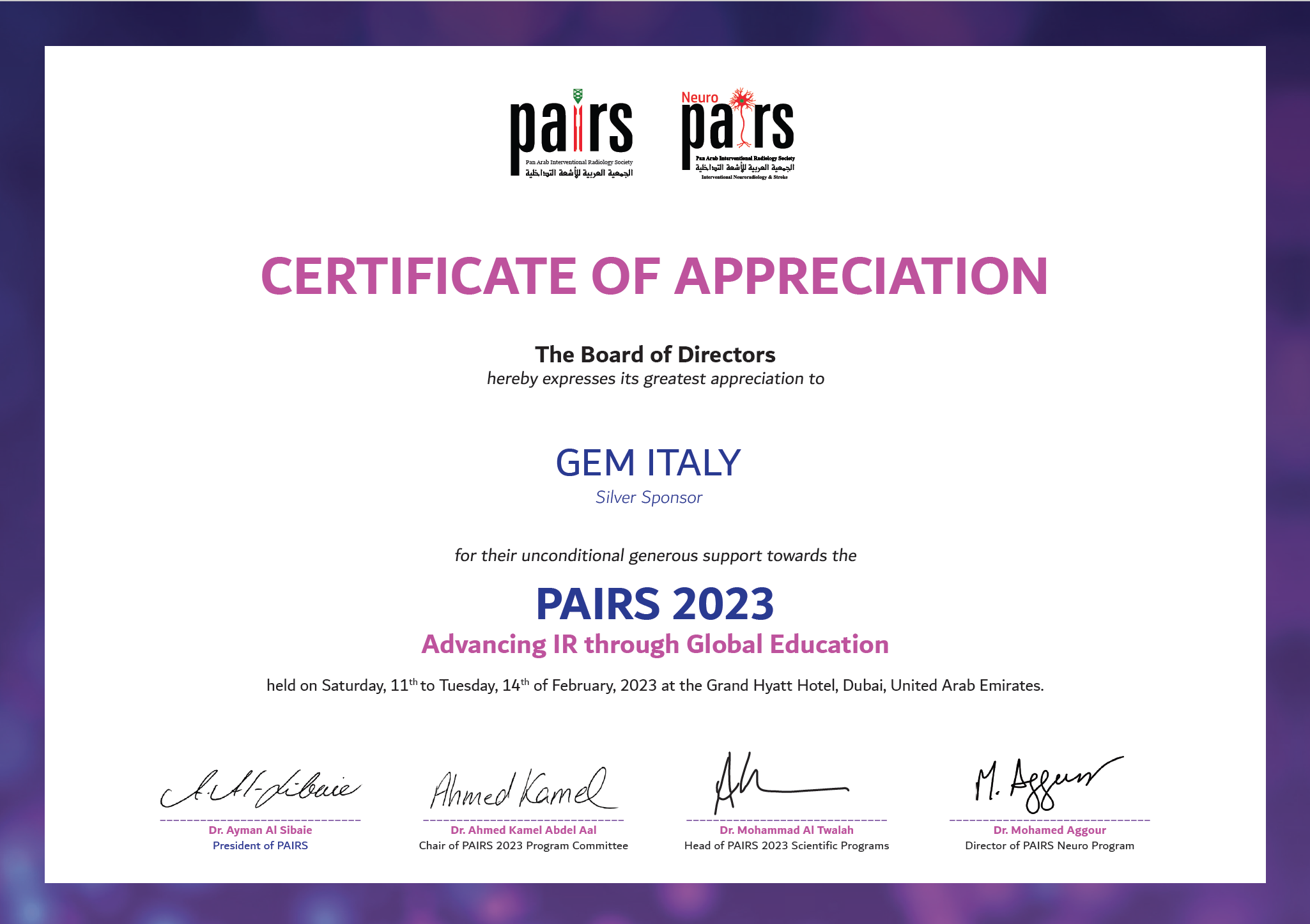 Workshop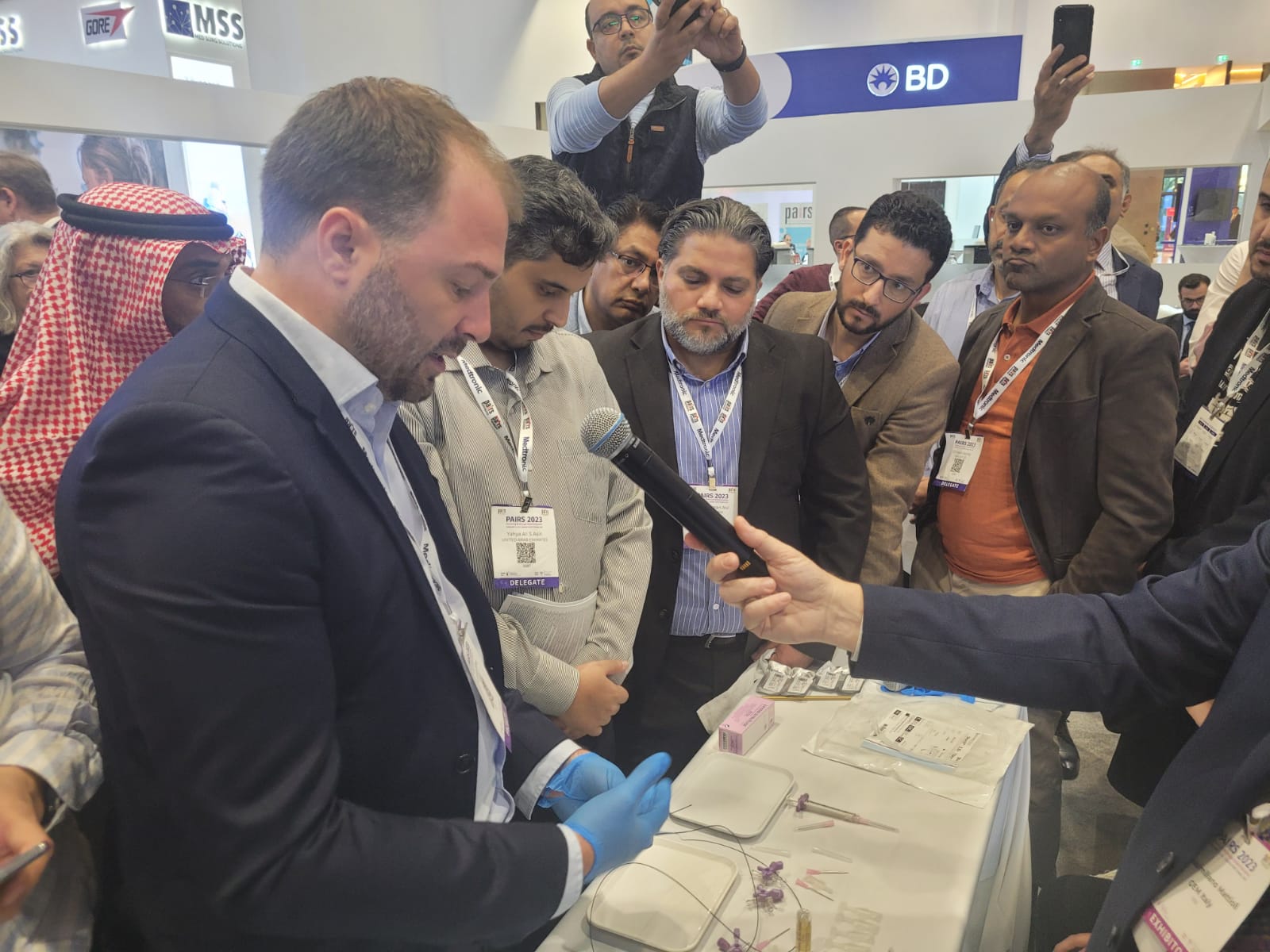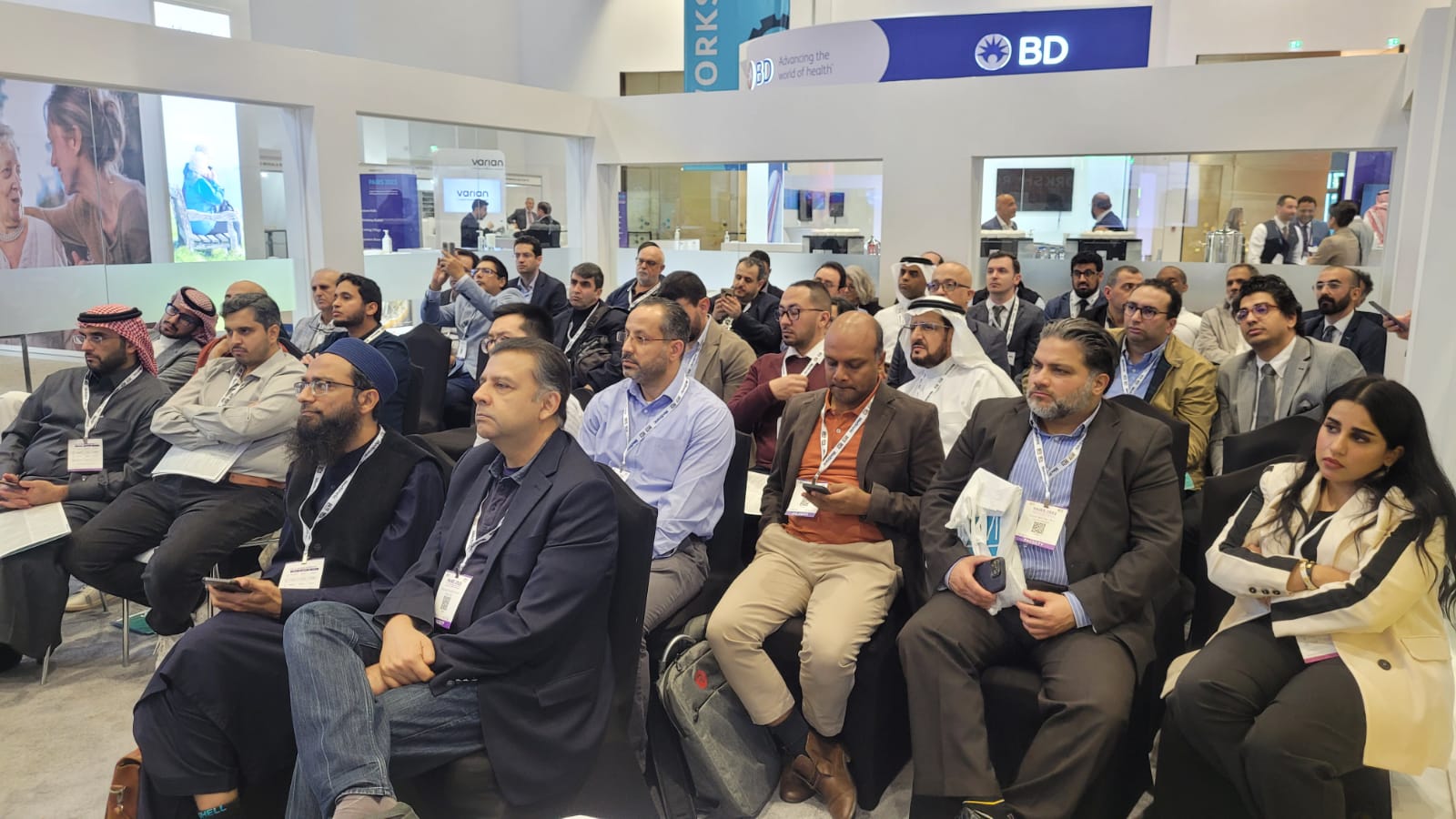 Our Distributors