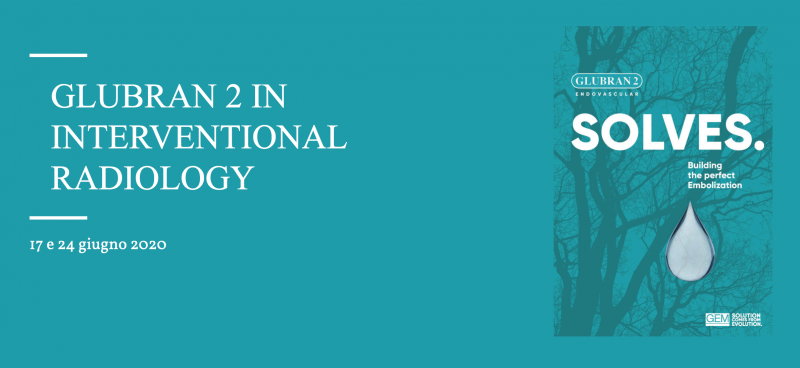 We remind you to attend the webinar:
Glubran 2 in Interventional Radiology
There will be 2 sessions, on the 17th and 24th of  June from 16:30 to 18:00, Rome time.
All the main indications in which Glubran 2 is used as an embolizing agent will be presented by the Interventional Radiology Team of the Humanitas Hospital in Milan, Italy.
The webinar will be in English.
Look at the Agenda and Sign up at the following link: https://www.elleventi.it/eventi/2020/glubran2/ . After registration, you will receive a confirmation by email.
Wishing you a great promotion of the event,
See you there!